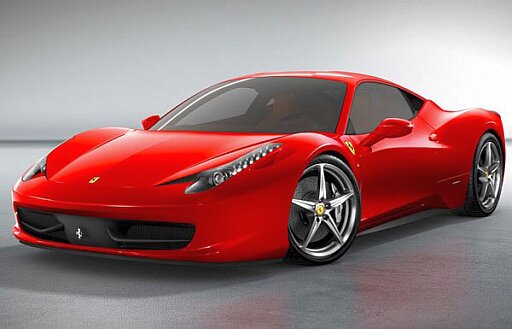 I have spent many years working in marketing in the video game industry. A very important aspect of this was getting reviews of our games in the media, so we sent out large numbers of free samples of every game to journalists hoping they would write about them. But the journalists never said in their reviews that they didn't pay for the game. This is the same across every industry. You don't think that an automotive magazine actually buys every Porsche and Ferrari that they test, do you?
In the video game industry in the early 1980s many kids started up their own magazines which were called fanzines, they did this just to get free games sent to them. And yes, we sent them free games. Nowadays people set up fansites and these days they don't just get free games, they get invited to events, wined and dined etc etc. I know because I have been the marketing person who does this for them.
So fast forward to this blog, it is in men's grooming which is a multi billion pound industry, so very soon after starting it I received offers of free stuff, which were turned down. This is because the stuff offered was not what I wanted to write about for my readers. If offers came in for stuff that was worth writing about then they would be very quickly accepted!
Which brings us nicely, to Frank Shaving. When I first discovered their brushes on eBay I took the risk with $9.99 of my own money and bought one. What came through the post was so fantastic that I thought that every wet shaver should know about it, so I evangelised these brushes with no gain whatsoever for myself. In fact the brushes are so good that I bought two more with my own money.
Then Ian Tang told me he was going to experiment with short lofted brushes and would I try them out for him. He sent me two and, in the interests of my readers, I wrote this up but stated quite clearly what had happened. Also when mentioning them on forums I made sure that the facts were very clear. Now $20ish worth of brushes does not buy very much of my time, so what was written was purely to inform the reader, not to benefit me. Anyone who thinks otherwise is plain stupid. It is worth pointing out that there are three articles on here about Simpson's brushes and that I have paid for every Simpson's brush that I own myself.
Also remember that most producers of kit send out samples all the time. In shaving I know of people who have sent stuff and people who have received stuff and then written about it as if they had bought it. But this is as nothing compared with forum owners who openly take money from vendors, presumably in exchange for favourable treatment and who then ban other, perfectly good traders. Is this for not paying up? And they then say that the bans are because these are bad traders, look at some of those who have been banned and decide for yourself.
Nanny's Silly Soap Company is an excellent supplier of some of the best artisan soaps you can buy, iKon make one of the finest DE razors you can buy, New Forest Brushes sell very high quality brushes at reasonable prices, Connaught Shaving are one of the top suppliers of traditional shaving kit (especially blade sample packs) in Europe and Leisureguy is one of the most influential writers about traditional shaving. Yet you are not allowed to hear from them on certain shaving forums because they are banned, so the readers of those forums are misinformed because they are not getting the complete picture. In general some of the forums covering traditional shaving leave a lot to be desired.
So to get the record perfectly clear the only freebie I have ever received to write about in this blog was $20ish worth of short lofted Frank Shaving brushes from Ian Tang and it was made perfectly clear at the time that this was the case. Since then Leisureguy has very kindly offered to send me a copy of the 4th edition of the Leisureguy's Guide to Gourmet Shaving, this after the article about it was published here. I have accepted because I want to read the book. Also Kimson has offered to send me a brush, once again after the article about them was published here. If he does I will tell my readers more about it, which is what they would want.
So I am on the moral high ground here and those who have criticised me are often doing so from a position of dubious morality. And to all those kit suppliers out there, keep on sending me the freebies, but no Fusion razors please.