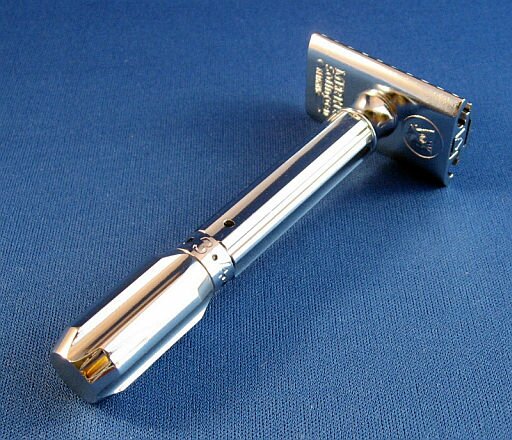 I am going to try something a little different here. Firstly I will introduce some concepts, then I will write a little story to tie them together.
The Iridium blade. This was regarded as near to perfection by most people involved in traditional shaving. The best blade in the world. It embodied that unique combination of immense sharpness, incredible smoothness, great durability and faultless consistency. It was made at Petersburg Products International in Russia which is 65% owned by Gillette. That is the same Gillette who are trying to convert the world over to using their patent protected system razors. It is hardly surprising that they killed the Iridium off then, is it?
Uses for blades. When King Camp Gillette invented the thin double edged razor blade at the beginning of the 20th century he intended it for face shaving. However a very sharp blade of consistent size cheaply and readily available led to it finding all sorts of uses. In trades and crafts, in hobbies, in the household, in science and in medicine. In fact in some countries now the non face shaving use of DE blades may be more than their original purpose.
Adjustable razors. These have a mechanism to quickly alter blade exposure, wasted on most users who leave theirs on one setting. Most Gillette adjustables range from 1 to 9, my Mergress goes from 1 to 5, then there is a plus sign. But the range the Mergress adjusts through is far larger than that of the Gillettes. When you get to the plus sign the blade is mightily exposed.
Your Mileage May Vary (YMMV). How often do we hear this about traditional shaving, especially when it comes to razor blades? One forum poster will say that a given blade is here to save the planet whilst the next will say that the very same blade eats small children. This is so common that it is something the community tolerates and understands.
The three razor method. Regular readers will know that I prefer to use three different razors (and blades) for the three passes of my shave, each optimised for the task in hand. Something very aggressive in the first pass to remove most of the stubble. Something smooth and effective in the second pass to reduce what is left right down. Then something totally benign and harmless to buff and polish with.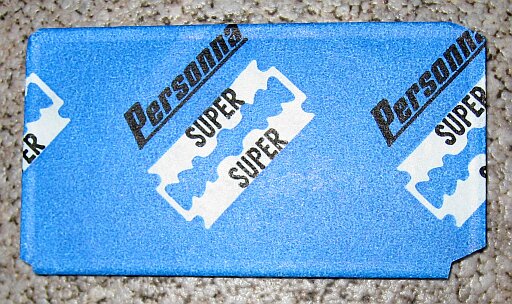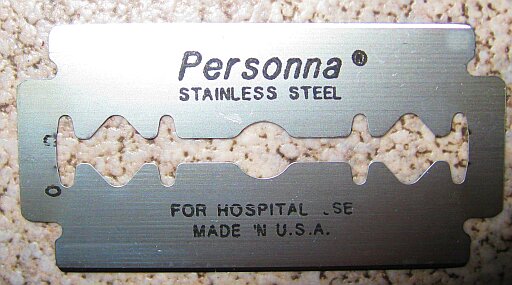 Now to the story. Whilst being deprived of a supply of Iridiums I have been forced to try lesser blades, with mixed results. Meanwhile when I travel or am skipping the shower I often use an adjustable razor to emulate the three razors of the three razor shave, it isn't as effective as using three separate razors as there is more to how a razor works than blade exposure, but it is a reasonable substitute. So I pop a blade into the Mergress and whizz it round to "plus" for the first pass, then to 3 for the second pass then to 1 for the third pass.
In doing this with different blades it became very quickly apparent that different blades behave completely differently at different exposures. Something can be as rough as a bear's behind on "plus" and really smooth on 3. Another blade can be quite nice on "plus" and still quite nice on 3. This is really very interesting and goes a long way towards explaining YMMV. And, before you ask, an Iridium is amazing on any setting.
Which brings us to "kenstee" on the Pogonotomy forum. We were having a discussion about the Personna medical prep blade and he, very generously, sent me a couple in the post. This is the only Personna DE blade still made in America, all their blades for the face shaving market are made in Israel. The medical prep blade comes in two flavours, sterilised and un-sterilised, depending on their use in hospitals. Obviously one is more expensive than the other, but they are seemingly otherwise identical.
So, naturally, one of kenstee's blades went into the Mergress for a first pass on "plus" and I have to say that it was very good, not smooth like an Iridium but not in any way draggy or rough. In fact it did a lot better than some very well known blades have done. So down to 3 for the second pass and I could not believe how super smooth the blade suddenly became. Like a light switch going on it suddenly found itself within its perfect operating envelope. Then down to 1 for the third pass and it was much the same as on 3 from a smoothness perspective.
From a cutting (ie sharpness) point of view the first pass removed nearly everything and the second pass removed what was left. A performance as good as the sharpest blades and better than many brands can achieve. I only did the third pass in the interests of science.
So if these prep blades are durable and consistent they could make a good regular shaving blade. Not quite up there with the Iridium, but better than most.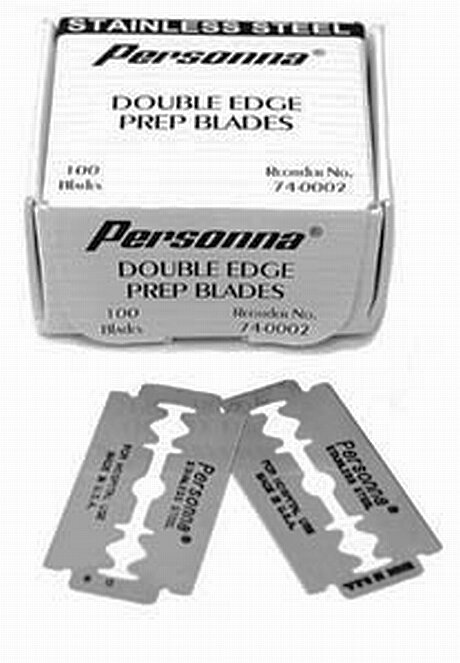 And of course the winner is traditional shaving. It gives us the infinite choice to experiment and to do what we each find works best for us.