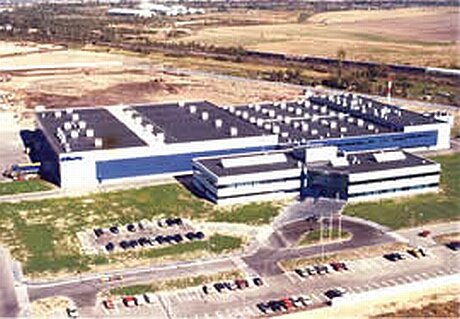 Gillette make fantastic double edged (DE) razor blades at the Petersburg Products International (PPI) factory in Russia that they (or their parent Procter & Gamble) 65% own. But Gillette also make two lines of patent protected system razors, the Guard and the Fusion, which are vastly more profitable. Recently there has been some worry in shaving circles about the future of the many Gillette DE brands, reinforced when the much loved Iridium blade suddenly disappeared with no warning. The dreaded shavepocalypse. So I thought I would ask them for some information.
Usually a company is very happy to get product information out to their customers, it is called marketing communications and they have special staff whose job it is to do this. The lady doing this job at PPI is Galina Petrenko. I sent her the following email:
from Bruce Everiss
to [email protected]
date 19 January 2011 08:02
subject For Galina Petrenko re Double edged blades
mailed-by xxxxxx
19 Jan (14 days ago)
Hi Galina,
I run the traditional shaving blog Bruce on Shaving https://www.bruceonshaving.com/ and the Pogonotomy forum http://pogonotomy.proboards.com/index.cgi so have a very keen interest in traditional shaving using double edged blades. PPI make what are widely considered to be the best double edged blades that can be bought so there is a lot of interest in what you are doing. I personally have many of the different sorts of blade that you make. However there is a great lack of information about what PPI are doing with double edged blades.
I was wondering if you could be so kind as to answer just a few simple questions about PPI. Your answers would be of great interest to many traditional shavers around the world.
1) You produce many different brands of blades. These include Astra, Sputnik, Permasharp, Polsilver, Rotbart, Nacet, Minora and the several different variations of the Gillette brand. Is it possible to have a definitive list from you of your DE brands?
2) Are all these different blades engineered the same in terms of steel, grind, coatings etc. Or are they all different to one another? Or do you have a small number of variations that are packaged under different brand names for different markets? If so which blades are the same?
3) The stainless razor steel you use is excellent, it will hold a good edge for a long time. Is this Swedish steel? If not what nationality is it?
4) There is a huge resurgence in interest in double edged shaving in the West. The number of enthusiasts is growing rapidly. Is PPI aware of this and does it have plans to look after such enthusiasts?
5) The Iridium blade was a favourite amongst double edged shaving enthusiasts in the West. However it is currently unavailable for us to buy. When will it be available again?
Thank you very much in advance for your time and trouble in answering this,
Kind Regards,
Bruce Everiss
And the response, after two weeks, is a big fat zero. Now Galina might be on her annual vacation, which would be skiing at this time of year. Or maybe it is taking her time to collate the information. But I doubt both of these, I think that they just don't want to talk to me. And you can see why, to them DE blades must be a low margin commodity compared with their highly priced and high profit margin cartridge razors where they have a patent protected monopoly. So why give publicity to something they have openly said that they are trying to replace? It was just wishful thinking to expect them to actually give answers.