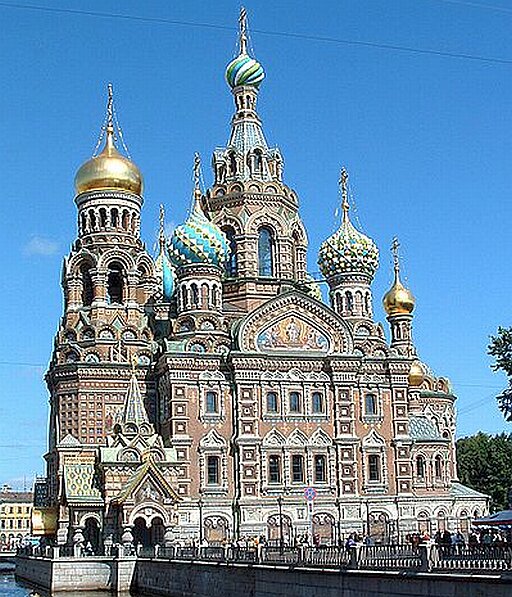 Gillette opened their razor manufacturing plant in St Petersburg, Russia, near Pulkovo airport, in June 2000, it represented an investment of $40 million and pretty soon was employing 500 people, which made it one of the major razor manufacturing plants in the world with a capacity of 860 million blades a year. It is a joint venture with Leninets, a conglomerate with interests from military avionics to consumer goods, and Gillette have a 65% stake. Our interest here is that this factory is home to quite a few different brands of double edged (DE) razor blade that are sold in many countries.
In 2004 the facility was greatly expanded with an investment of 502 million roubles. At the same time two Gillette factories in Great Britain were closed down and their production moved to St Peterburg. This seems to be a pattern Gillette followed in consolidating their production in this Russian factory, especially that of DE blades. The factory was expanded again recently with a big new building.
So what comes out of this factory ( I am no academic so this is not by any means a definitive list):
Gillette Super Stainless, these are known in the shaving world as "Swedes" because they have the address of Gillette's Swedish distributor on the back. These were packed on a red card.
Gillette Platinum. The same blade as the Swede but packed on a blue card and with only the British distributor's address in Surrey on the back.
Permasharp. These blades were originally made by a Turkish company called Permatik Celik Sanayi. Gillette bought the company and in 2003 moved production of the DE blades to St Petersburg. The blades made after the move are reckoned to be superior. This brand was popular in the old Soviet Union.
Iridium Super. My favourite blade, and I am not the only one. Plenty of people have stockpiles of these in case production stops. Originally these were a Polish brand made by Wizamet before it was bought by Gillette.
Astra. Superior Platinum, Super Stainless and Keramik. A Czech brand made by Prago Union, which was bought by Gillette and which then transferred production to Russia.
Sputnik. I these are primarily a Russian market blade and the text on the packaging is in Cyrilic. The brand was owned by a Russian company called Factory for Consumer Products (FCP) which was bought by Petersburg Products International in 1996, giving Gillette their first toe hold in Russian manufacturing. (The whole story is in the book Cutting Edge). The main Russian market blade not made by Gillette is Rapira.
Polsilver. A huge Polish brand made by Wizamet which was bought by Gillette. Polsilver Stainless are now made in St Petersburg for the Polish market.
Gillette 7 O'Clock Super Stainless in the green packaging. Not to be confused with the 7 O'Clock Permasharp Stainless in the nearly identical green packaging, which is made in India and is not rated anywhere near as highly.
Gillette 7 O'Clock SharpEdge in the yellow packaging. Very highly rated by shaving enthusiasts. I put these in my starter kit.
Rotbart. For the German market.They come in Extra Dunn and Supersanft flavours.
Nacet. One of the more obscure brands from this factory, packed in a box with a crocodile pictured on it. Were formerly made in the Czech factory.
Tiger. From the same company in the Czech republic that Astra blades came from that was bought by Gillette. This brand seems to be currently in limbo. If Gillette are still making them you know where it will be.
It is difficult to know what differences, if any there are between the brands. Gillette could very easily change the steel, the honing and the coatings to differentiate between them. Or they could just run the same razor blades into different packaging. The main target markets for these blades are Turkey, Russia and Eastern Europe, obviously Gillette want to convert these markets over to multibladed system razors so that they can make more money. So the long term future of all these brands is possibly not secure.