Merkur of Solingen, in Germany, currently make three different adjustable razors, the Progress, the Futur and the Vision. Of the three the Progress is probably the most highly regarded, even though it is the cheapest and simplest. Shaving guru Mantic59, of the famous videos (see above) and blog says that it is his "personal everyday razor". Some accolade.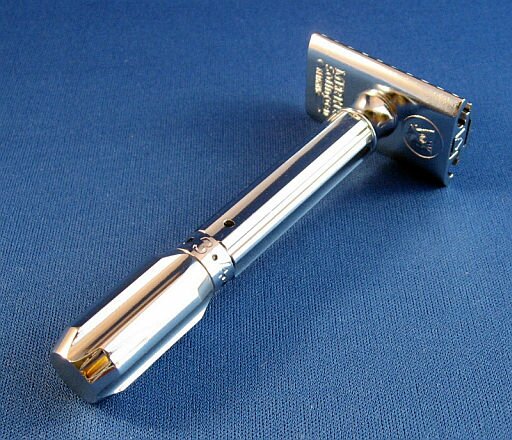 However it is not perfect and an American engineer set to work to make it so with a number of modifications. When he had done this he wrote it up on a forum under the user name Mer. Obviously other members of the forum wanted their Progress to be similarly upgraded so Mer ended up doing this for $30 a go. The modified razor became known as the Mergress. It is possibly the best double edged razor in the world.
Then, of course, people wanted to buy a brand new Mergress. This was getting too much for Mer so he handed the whole new razor business over to Lee's safety razors in America, who sells them for $89.95. There are two models, the standard Mergress and the XL, which has a longer adjustment knob (and therefore a longer handle) which makes the razor easier to handle.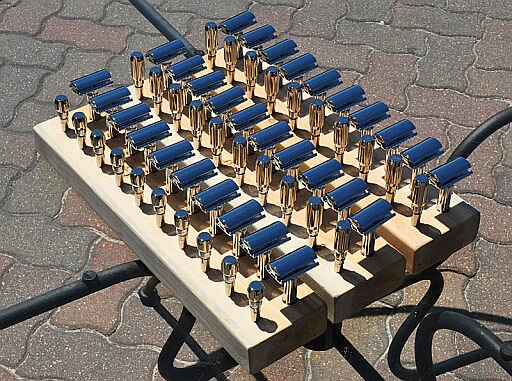 Now you can't just phone up Lee's and order one of these, because he is usually out of stock. Demand for the Mergress is far more than the supply. Mer still makes every single razor himself, in small batches. So the system is to tell Lee's that you are interested. Then when a batch comes in they email everyone who has registered intent to let them know. Whereupon it is first come, first served.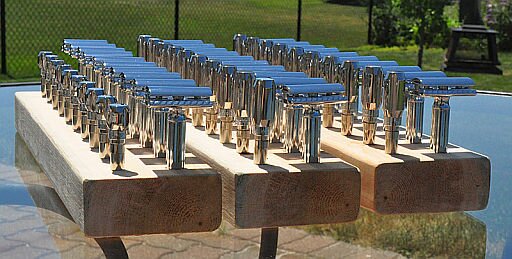 By the magic of telepathy my wife realised that a Mergress XL would make a good birthday present for me and by pure serendipity Mer made a batch just in time for the key date, it arrived with just days to spare. Obviously I used it for the first time on my birthday and I must admit that it is an impressive razor.