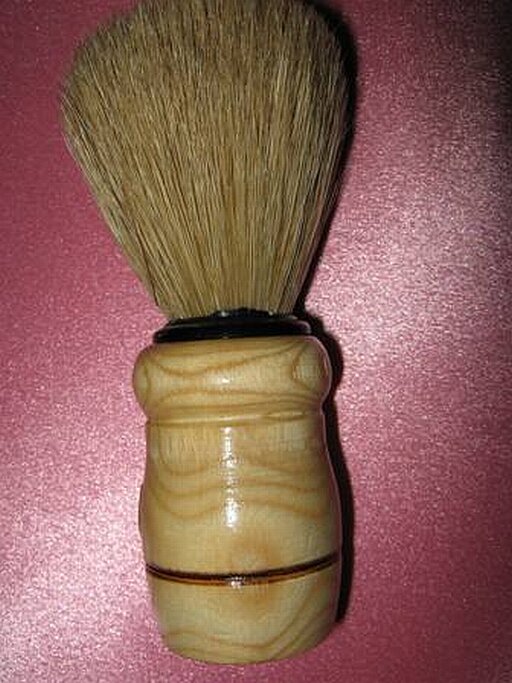 There is a Turkish vendor with a website where he sells all sorts of traditional shaving goodies at very good prices. On there he sells "Wooden Handled Shaving Brushes Made of horse hair" for just $2.45. He also sells them on eBay as "Shaving brush (There is no bristle. Is for Muslims.)" for $3.75.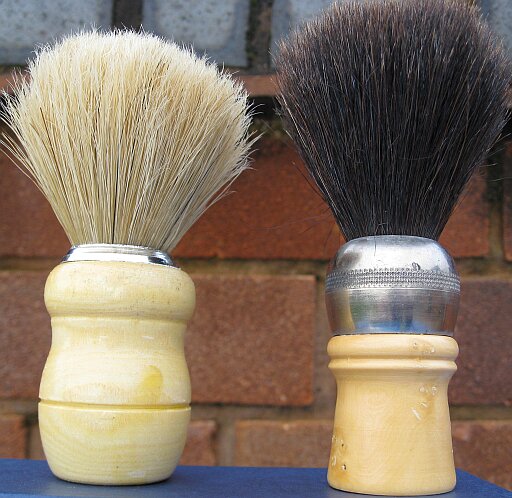 I have eulogised on here before about horse hair brushes, they are said to have 85% of the good attributes of badger brushes and 85% of the good attributes of boar brushes. Certainly the ones made in Spain by Vie Long have a very enthusiastic following. And they have the advantage that the hair is the result of natural grooming, so no animals are harmed in their production. So all in all I had no hesitation in buying one of these brushes from Turkey.
Wow, this brush is a bundle of fun. A whole world better than the Chinese boar brushes at this price point. It looks very similar in size to a Semogue Owners Club when sat next to one. Around a 24mm knot, 54 mm loft, 56mm handle height. The handle is varnished light wood and the horse hair is very light brown. Build quality is good but the detail finish is not there, varnish thickness etc. Still excellent for the price but nowhere near the presentation of, say, a Frank Shaving brush.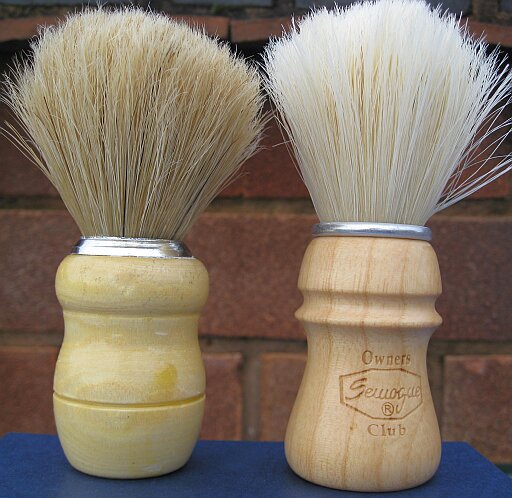 Brand new you can tell it is horse hair by the smell. I lathered it up twice with Williams and washed it with dishwashing liquid and the smell was gone. During this process it shed half a dozen or so hairs. Then it was time to shave, it loaded up very nicely indeed with MWF and held enough for three passes. It was quite soft to the face but obviously not Silver Tip soft, though I have used badger brushes that are far more scritchy. And it certainly had enough backbone to handle MWF easily.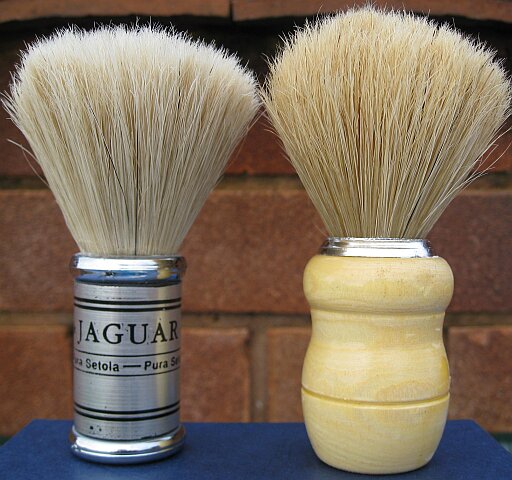 All in all this is an excellent brush and at the price it is just silly value for money. Easily the best value shaving brush on the market just now.